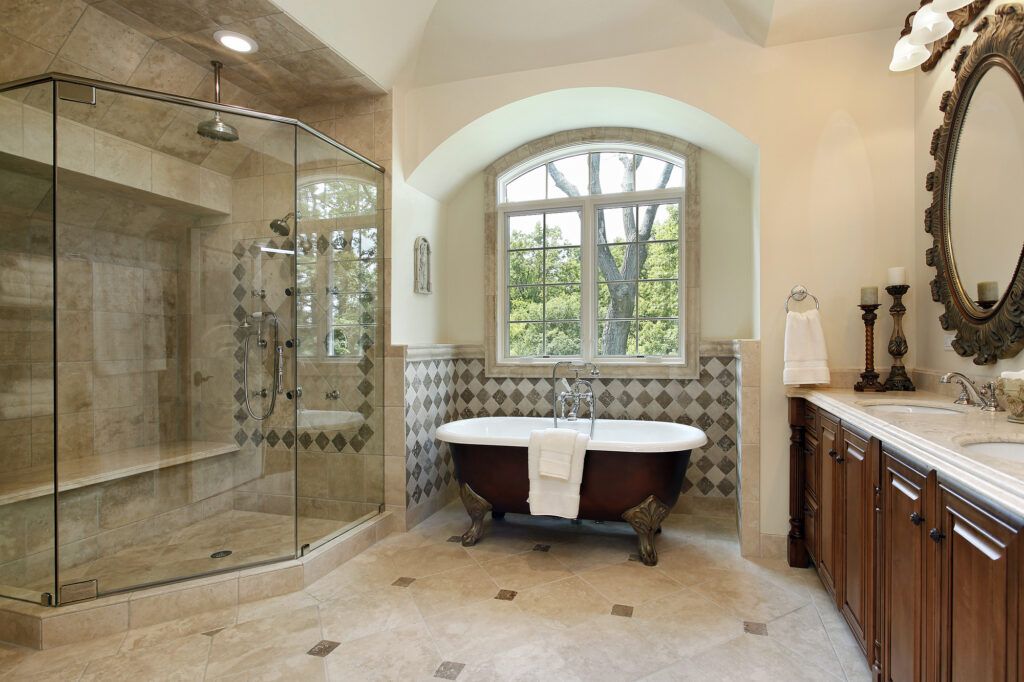 Finding a reliable contractor to remodel your bathroom and bring your design styles to life can be overwhelming. What may seem like a great design option may not be completely functional or affordable. Working with a great contractor like Greco Remodeling Services will help you achieve your dream bathroom, form, and functionality.
When deciding on specific style options to put in your bathroom, it can be challenging to narrow down precisely what you want and need. You should consider design features, paint color, cabinet, shower, and sink size.
which means adding more storage and making the most out of a small space.
Also, relocating a toilet or removing a bathtub to dramatically expand a shower to include a steam room for relaxing is quite popular. It can also change the traffic of the bathroom dramatically.
Another popular trend for 2023 is changing the accents of the bathroom. Small subway tile accents on the counter can completely change the space, making it look cleaner and organized.
Technology's constant changes have led to bathroom remodels becoming more tech-savvy. Touchless sink faucets have become increasingly popular in kitchen sinks and now have transferred into bathroom remodels. Smart toilets have also entered the world of upgrades. These upgrades can help regulate the amount of water used and be very innovative for bathroom remodels.
Bathroom remodels in 2023 are also more universal in design. Depending on a particular family, it can be tailored to their specific needs, whether those needs are the elderly needs, children, or people with disabilities. Homeowners should pay more attention to this idea of a universal design for a bathroom remodel that precisely fits their needs.
There are many bathroom remodeling trends out there, but these are just to name a few. After researching bathroom remodels on Pinterest or other sites, give Greco Remodeling Services a call. We can come out and review your bathroom design ideas and make sure you are aware of all the different trends we are seeing this year.