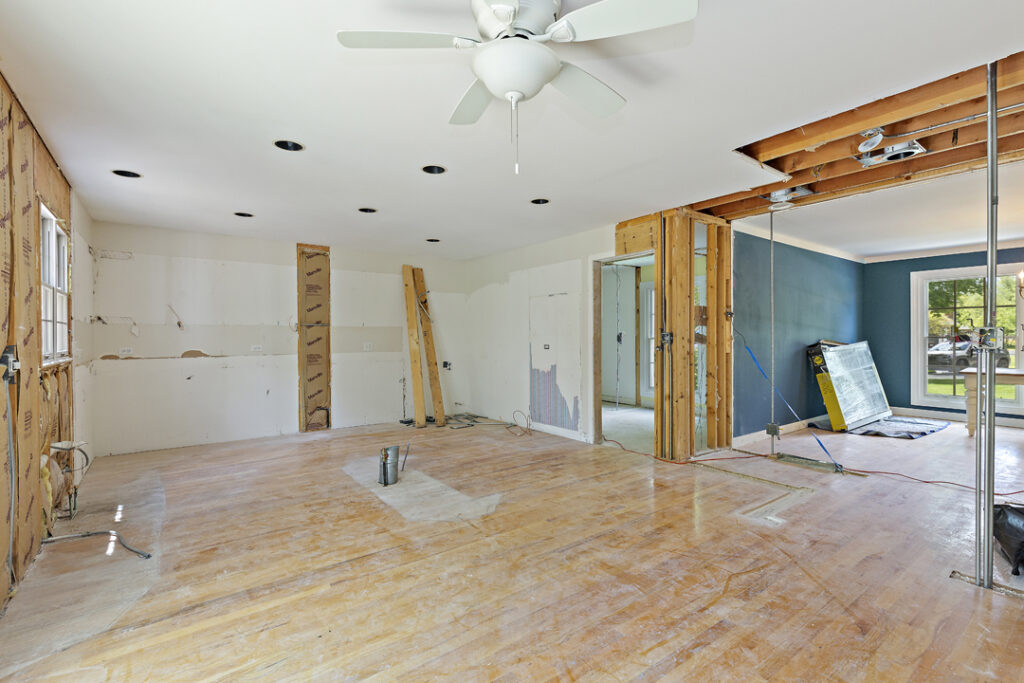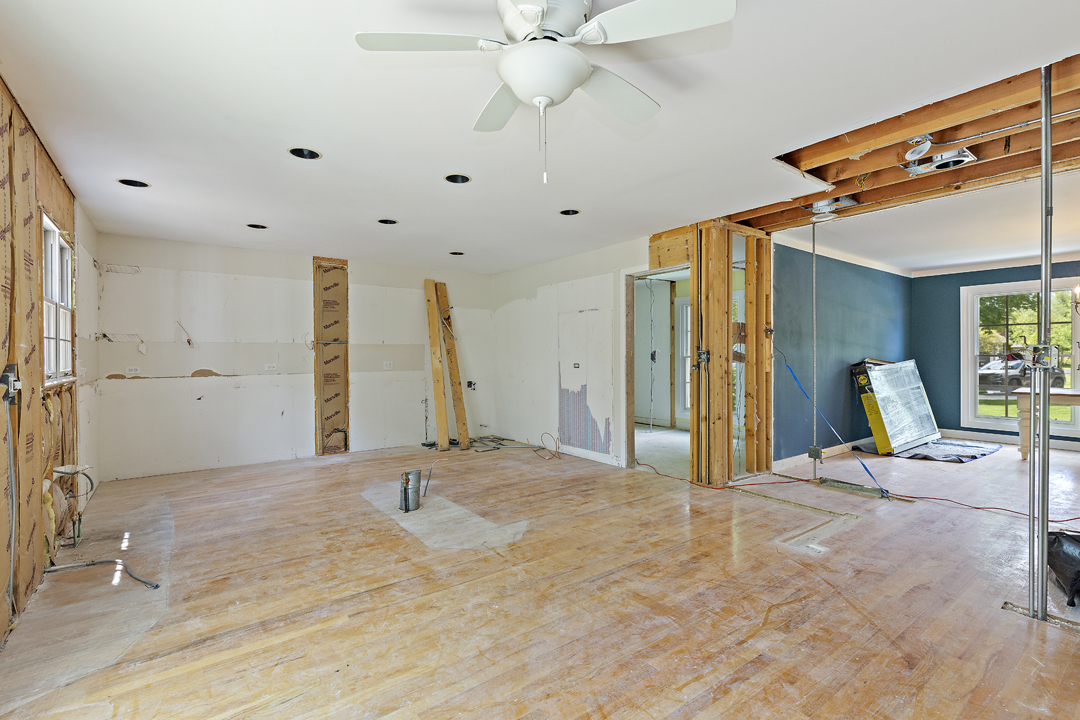 Greco | Home Remodel | 2021 Trends
You're likely to be looking for a reliable home remodeling contractor to bring your idea to life on time and under budget the moment you decide to invest in home remodeling.
These firms come in many shapes and sizes, so it's crucial to take your time before deciding on the best one for home remodeling St. Charles.
A firm focused on home remodeling Schaumburg with a long history in your town is likely to be deeply involved in the community and has a lot at stake to perform well in every job. In addition, recommendations are an essential driver of sales for home remodeling Lake Zurich firms, so local remodelers are typically compelled to accomplish quality work to satisfy their customers.
Once you've decided on the perfect home remodeling Geneva, IL contractor, you must stay updated on the current trends in remodeling. A home remodeling Arlington Heights contractor should be willing to work with you in figuring out how to solve your issues that brought about the remodeling in the first place.
Overview
Outdoor spaces, the bath, and the kitchen countertops are the most searched in 2021. Due to the pandemic, there is a growing demand for multitasking spaces, while there is a move away from open-concept plans, as more well-defined areas appear to be less stressful for homeowners.
However, don't let the current sentiment discourage you from trying the open design concept, as projects like having an open family room plus kitchen are still winners.
Whole-house renovations, including expansion, adding, and gutting, continue as we speak. The consistent demand for home remodeling is made possible by the availability of low-interest home equity loans. Rearranging an established footprint is perhaps even more popular to homeowners. Such projects are both creative and cost-effective.
Homeowners are less likely to choose pre-made plans. Instead, they're opting for customization and personalizing refurbished areas. Homeowners are also more deliberate in using sustainable materials.
The Shift to Green Homes
Improvements in energy efficiency are the hallmark of green homes. A Home remodeling in St. Charles contractor can bring mechanical systems, better windows, and high-performing insulation. Water conservation techniques, like more efficient fixtures and filtration systems, are also included. You can also investigate resource conservation measures, like using sustainable building materials and recycled materials too. These materials can enhance the quality of indoor air and aid in creating proper site design.
These projects can typically be completed for a fraction of the cost of standard construction. There is also the added benefit of both immediate and long-term cost reductions. Because reducing energy consumption decreases utility bills, you'll see a decrease in your monthly expenses. You may also save money on upkeep. A passive home, for example, does not require the use of a heater or air conditioner.
Appliances and Cabinetry
Frameless kitchen cabinets, whether with or without modern hardware, have stunningly clean lines. Homeowners are staying away from excessive moldings and carvings, too. Expect departures from neutral colors, exceptionally pure white. Colors in calming, livable colors like blue-green, blues, and greens are this year's winners.
The shape and size of the islands are shifting, too. Home remodeling that involves stepping down the design helps create additional levels of counter space for various tasks. Longer and narrower islands are evolving. Some people now prefer to cantilever over a "table" that is perpendicular to them. Others have storage solely on a single end and free space on the other for pulling up chairs.
Induction cooktops are now crowd favorites. Food cooks faster and uses less energy using this method. They've also received the seal of approval from French chefs.
Storage in the Limelight
The pantry is the top "must-have" renovation. Pantries need to be organized to be fully useful to homeowners. If the space allows, walk-in pantries are recommended. Other than that, pantry "cupboards" or pull-out cubbies are still fashionable and convenient this season. Homeowners are becoming increasingly creative in the way they use available spaces at home.
According to some designers and renovators, clients prefer to separate preparation from entertaining guests and food presentations. A butler's pantry-style compartment or "second kitchen" can be a project this year to help keep the mess in the kitchen hidden.
Moody Colors
Bold, vibrant color has become increasingly trendy in recent times. As a result, homeowners should expect to see more charcoal, navy, black, and other dark colors on kitchen cabinetry, accent walls, and other functional surfaces this year and early next. Be sure to ask your home remodeling contractor to combine these colors with white or wood to produce a beautiful high contrast look that will truly wow your guests.
Accent Walls
Accent walls are simple, and they've become so easy to make on your own. You can bring accent walls to life with cheap board-and-batten builds or maybe some geometric patterns with well-placed wood trim. If you want to test these out via DIY, all you need is some patience and a nail gun.
Nature-Inspired Textures
Natural materials such as wicker, jute, and rattan are increasingly used for living rooms and kitchens. In addition, natural touches are expected to appear in various indoor and outdoor areas, from light fixtures to rugs, baskets, and other items that make a home's aesthetic pop.
Wood's Big Comeback
Wooden furniture (think coffee tables, bar tops, cabinetry, entertainment centers, consoles, and more) has always been pleasing to the eye while maintaining a primarily utilitarian streak. As a result, they've always been a massive boost to improving most aesthetics. So be sure to stay trendy with handmade items from your favorite wood furniture maker. Whether it's epoxy and resin or live edge, wood has plenty to offer this year.
Chandeliers with Style
These glitzy fixtures are becoming more popular in recent years, but not in the crystal-encrusted and overly royal/grandiose form that you may be imagining. Chandeliers with tassels and wooden beads are currently the best for many homeowners, and this is the most attractive method to dress up chandeliers. Chandeliers make for perfect accents to your nursery, dining room, or foyer.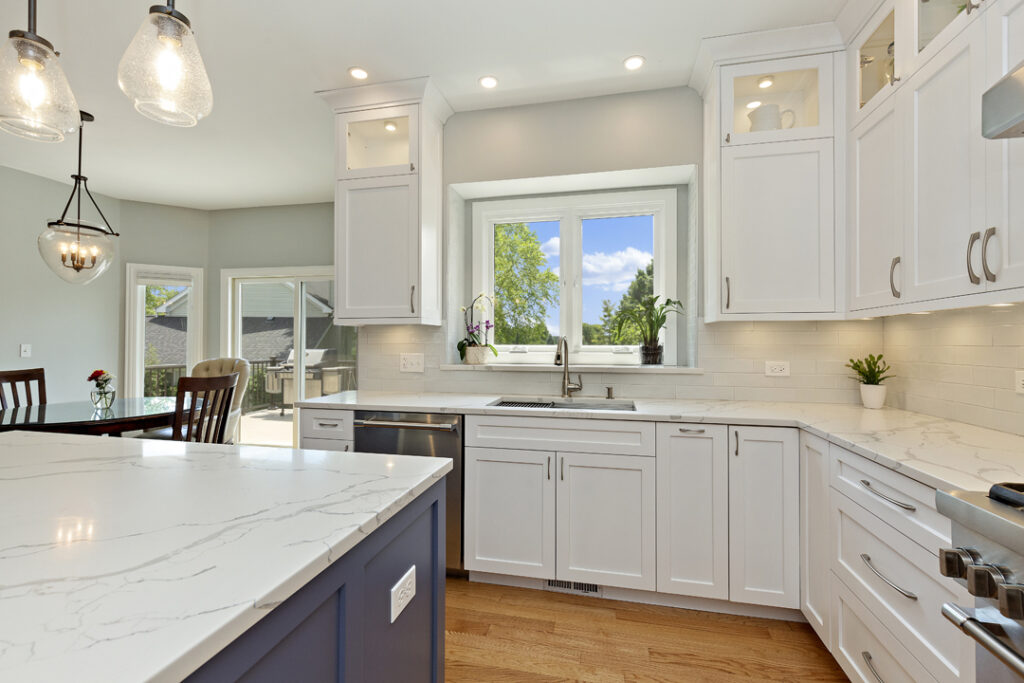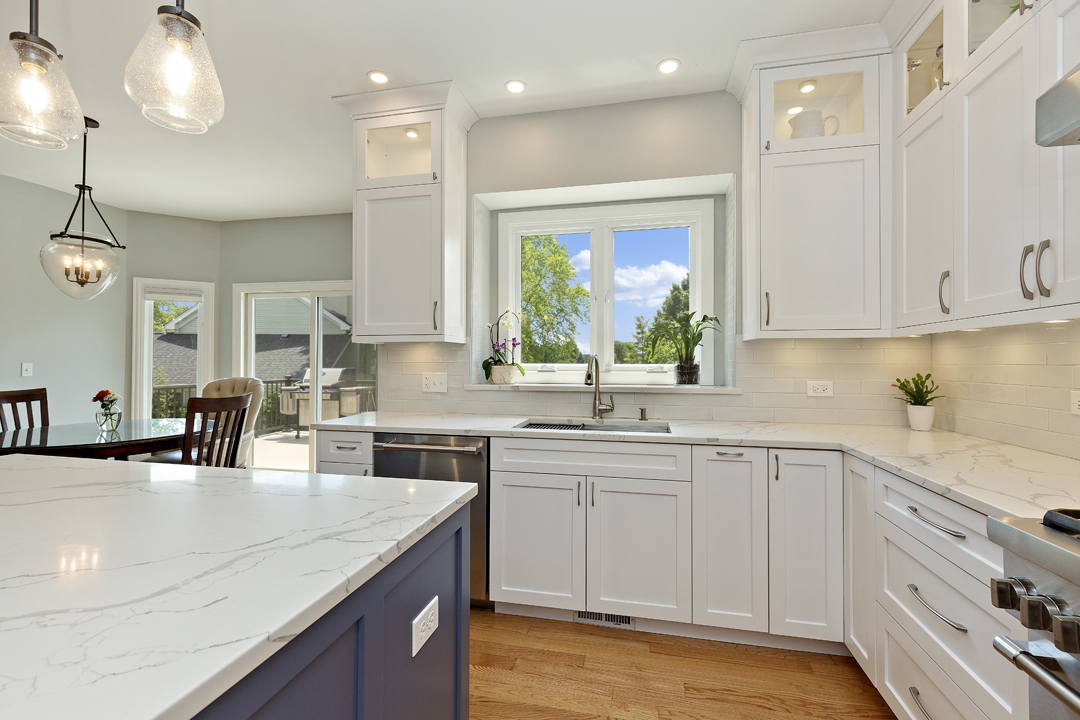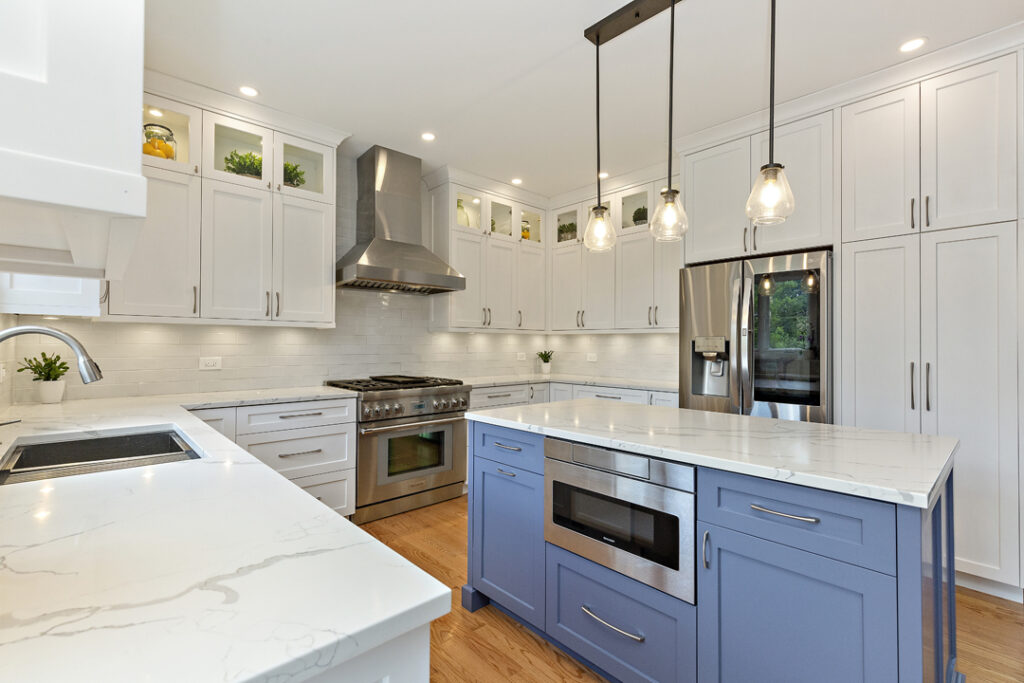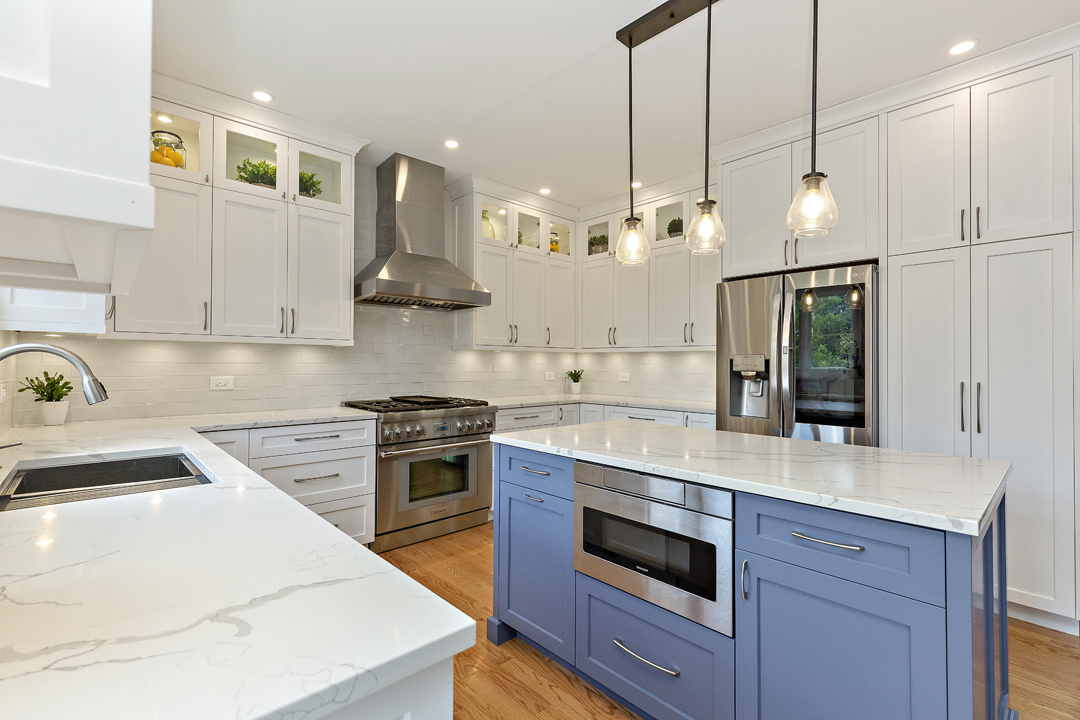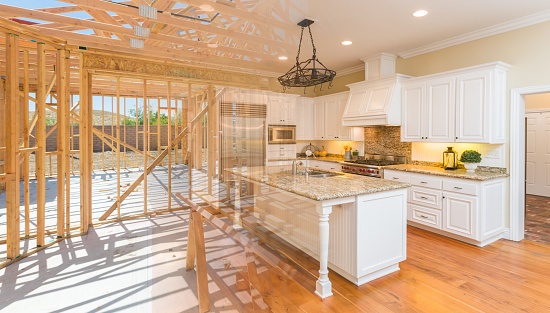 Home Remodeling Services
Home Remodeling services allow you to personalize your home to suit your aesthetics, taste, and other requirements. Remodeling is a great chance to develop a more delightful space that's also more functional and practical.
Home remodeling services also allow you to create additional, functional areas in your home, like a soundproof home theater, a bigger bathroom with better features, etc. Working with home remodeling services can help you narrow down your options and achieve the most significant results while staying within your budget.
Trends in Remodeling
Quartz is increasingly becoming an economical and low-maintenance alternative to our beloved marble when it comes to countertops. There are even new countertop accessories on the market, such as vintage plate hangers for displaying your grandmother's china.
Expect interiors that highlight antimicrobial fixtures and surfaces that resist bacteria and are also easier to clean to be the overall focus in this year's bathroom renovations and beyond.
There's also the shift toward floating vanities. This space-saving storage solution now offers more personalization possibilities than ever, with sinks, faucets, and hardware to suit any style.
Wall-mounted vanities are available in various configurations, ranging from complete units with a sink, countertop, and storage base, like a freestanding vanity minus the legs, to partial sets and completely independent pieces.
 Basements Remodel
In many finished basements, the open design concept is a huge trend. Instead of dividing the basement into distinct rooms, the open concept removes most of the walls. The elimination of the walls essentially creates a more relaxed, shared setting. In addition, open concept design provides you more flexibility when arranging furniture because there are no obstacles.
Basement remodelers might use this trend to integrate entire rooms into one. Monolithic entertainment, dining, and training areas can come together to form a unified space. Larger entertainment items, such as ping pong tables, air hockey tables, and billiards tables, are also suitable with open concept designs.
Workout rooms are an excellent bet for basement remodelers looking to add value to their house, especially as health trends gain traction at a rapid pace. They're also ideal for any fitness expert with an extensive collection of personal training equipment. In addition, individuals who can't visit a private gym may be more motivated to exercise in their basement setup.
Sunrooms Remodel
When you sell your property after adding a sunroom, you'll notice that it attracts more attention than comparable properties that don't have one. By increasing the living area in your home, you increase its overall worth accordingly, often by five to six percent.
One of the most popular sunroom trends is using these areas for functions other than relaxation. Of course, a sunroom is a beautiful area for relaxation, work, and entertainment. Staying in a converted sunroom is a terrific way to stay focused, have a great place that is light and airy, and so much more.
Additions Remodel
Building an addition is like designing a new home without the cost of a new home. Working with the clean canvas that addition-building provides is one of the most exciting and innovative renovation jobs. In addition, homeowners are experimenting with ways to optimize energy usage while maximizing space in their home additions, as many of them have these spaces rented on platforms like Airbnb.
Roofing Remodel
The comeback is so true for metal roofing this year. Metal roofing is an ideal option to improve your property's exterior appeal while also offering structural protection, thanks to its remarkable visual appeal, versatile design, high functionality, and longevity. Of course, metal roofs are more expensive upfront than standard asphalt roofs, but their long-term durability makes the investment worthwhile. Metal roofing has a 50-year life expectancy and needs little to no yearly maintenance.
Siding Remodel
The appearance of your home's exterior determines a significant portion of its worth. The body should reflect the core architectural style. Your home should appear beautiful from the street while the structure protects the interior from the elements. For many homeowners, the exterior must also be sustainable and long-lasting — a complex order when all other aspects of design and construction are considered.
Consider replacing old sidings with some fiber cement to improve the appearance of your home today and in the future.
Fiber cement is a versatile siding option that comes in a wide range of colors and shapes. It is highly durable and low maintenance. Fiber cement, unlike wood or vinyl, will not peel or shatter, and it will not be impacted by moisture or insects, allowing you to go longer between maintenance checks.
Window Remodel
Home remodeling projects are trendier than ever as people attempt to tidy up their frequently used living spaces as the epidemic drives more people indoors. But more than just improving your curb appeal can be accomplished by addressing the state of your doors and windows.
Anodized aluminum windows are attractive because they have a gleaming aluminum appearance and a more distinct color tone than standard aluminum windows. In addition, because no paint is necessary for the technique, the color becomes permanent and does not fade.
Homeowners have also begun installing more expansive windows to allow more natural light into their homes. Taller and larger windows provide a better sense of connection with the outside world with all the extra time indoors. There's also the additional vitamin D from sunlight that can help improve your immunity.
Deck and Porches
Railings aren't merely a functional part of a porch; they add to the home's overall appeal and exterior aesthetics. This year, we recommend sticking to railings with clean lines and a simple design that won't go out of style quickly.
In addition, railings made with classic wrought iron offer a warm, classic touch if you prefer a more traditional route than modern.
You can refresh the look of the railings with decors if you don't want to take the route of heavy construction to modify your porch's design. Any existing railings can be spruced up with foliage, ribbons, and lights.
Inspiring Before and After Home Remodeling Projects
Did you know that 90% of homeowners intend to remodel their homes at some point? With numbers this high, it's no surprise you're wondering about the best home remodeling tips, tricks, and trends. 
But where do you begin?
With so many amazing renovations to choose from, it can be difficult to pick the best one for your home. Luckily, we've compiled a list of the best before and after home renovations for you to choose from. 
Ready to learn more? Then keep reading for the best information about everything from minor updates to an extreme makeover for your home.  
Easy Updates
Home remodeling doesn't have to break the bank. Professional home remodeling companies can help with simple and elaborate projects. Here are a few ideas for budget-friendly remodels.
Paint the Brick
Some original brick coloring works well with home deco, while redbrick clashes with modern tones and textures. Painting your brick wall or fireplace will keep your look uniform. Need an accent wall or cohesive fireplace mantle? Paint that brick.
Brick that's painted white will brighten up any room and create an open, clean feel. Grey, black, or green brick can add an interesting focal piece and dynamic to your home.
Painting all your brick one color will make the space more cohesive and put together.
Enlist the Pros
Even small projects should be done well. That's why it's best to hire a remodeling service for big and little projects.
Let the pros paint your brick and flooring. After all, it's their job!
That Drab Kitchen?
Few things bring more gloom to your home than an outdated kitchen. The heart of your home should be inviting. Here are some kitchen tips for your next dream home remodel.
Lighten Up Your Cabinets
Refresh or replace your kitchen cabinets with white ones. White cabinets keep the space light and open feeling.
Consider accent cabinets on an island or below your counter. These can be blue, green, black, or any other color that fits your theme.
Blue-hued cabinets are a popular trend, but any accent color will dress up your space.
Spruce Up Those Countertops
What better way to update your kitchen than new countertops? New countertops will bring that "wow" factor to your before and after home renovations.
Natural Stone
Natural stone countertops bring style, class, and personality to your kitchen. Laminate just doesn't have the luster or shine of the natural stone. Granite, quartz, Corian, and Silestone are all excellent countertop materials.
These natural stones come in a variety of styles, colors, and patterns. You can brighten up your space with a stark, white marble. Or achieve a black and white contrast by pairing black granite with white cabinets.
Butcher Block
Butcher block countertops pair well with painted green or blue cabinets. It's a great way to keep the space bright without having an all-white countertop.
Not sure you want ALL that wood in your kitchen? Add a butcher block countertop island.
Butcher block isn't as durable as most natural stones. What it lacks in durability, it makes up in style.
Not sure which style is best for you? Most home remodeling services have samples you can look at or take home.
Concrete
Concrete countertops are durable, attractive, and cost-efficient. They fit with almost any color combination and most styles.
Most concrete countertop jobs are best left to the pros. As your home remodeling contractors about concrete countertop installation.
Appliances
They're pretty big and tough to hide: your appliances. Making a simple swap of your fridge, oven, microwave, and dishwasher changes how your kitchen looks and feels.
Stainless Steel
Stainless steel has an unparalleled class about it. These appliances may look expensive, but they don't have to be. Most entry-level models now come in stainless steel.
If you plan to splurge on appliances, there's no lack of high-end options, either. There are plenty of mid-cost options available in stainless steel as well.
Are you worried about kiddo fingerprints all over your shiny new stainless steel appliances? Ask your home remodeling contractors about smudge-proof stainless steel.
Retro
Maybe stainless steel doesn't fit your old house renovation. Bring in a vintage feel with retro appliances. Many name brands are making red refrigerators or blue ovens.
Embrace those vinyl kitchen chairs and bring not the linoleum floors! Have some fun with a throwback kitchen.
Retro appliances are a great way to make your mid-century modern kitchen complete. If you have a retro kitchen theme, it only makes sense to include those throwback appliances!
Ditch Your Cabinets
Outdated cabinets can make your otherwise sunny kitchen seem drab. Replacing all your cabinets can be expensive.
Why replace them with cabinets at all? Achieve a clean and open look with kitchen shelving.
Floating shelves or shelves with unique brackets create a great display for your dishes or glassware. Showcase some decorative canisters for flour, sugar, and pasta.
Hardware Swap
Sometimes updating your cabinetry can be as simple as swapping out the hardware.
Replacing knobs and drawer pulls is a great way to update into any room. Swap outdated kitchen cabinet and drawer hardware for gold, black, or antique brass.
Take that dresser you love from 20 years ago and give it a refresh by swapping out the old drawer pulls for newer ones.
Bedrooms
Have you ever watched before and after home renovation shows and thought, "What about the bedrooms?" Many times, an extreme makeover home is only an overhaul of common areas.
Bedrooms shouldn't be left entirely out of your home remodel. There are many ways to freshen up those sleeping spaces. After all, it's the first thing you see in the morning and the last thing you spot before you doze off to sleep.
Play With Paint
Are you dealing with a smaller space? Paint walls white or light color to create an open space.
Bring ceiling boards down to the wall to create continuity throughout the room.
If you've got the luxury of a large room, play with darker paints. Better yet, get a pattern going using multiple tones.
Crawl Space
Convert your small storage room to a guest room by adding a focal point to the wall: paint trim white and mix styles and tones of wood. If possible, paint the ceiling and walls white. Create drama by using darker tones on a small accent wall.
Allow as much light as possible by highlighting your window. Light filtering curtains and white trim are great ways to do this.
If you don't have hardwood, opt for warm, low-maintenance flooring. You want the space to feel inviting, clean, and open. Low-pile carpeting or alternatives to hardwood will work as well.
Type of Floor
Consider warmer oak tones, natural pine, or dark bamboo for flooring; it has a warmer feel.
Paint the Floor
Paint the floor. You read that right. Many people are delighted to find hardwood floors under their carpeting.
Not everyone is excited about the cost and effort of refinishing hardwood floors. Try painting them! Seriously, white floor paint can brighten up a room.
Add a patterned rug or contrasting wall color to make your look truly unique.
Bathrooms
Don't overlook your bathrooms. Remodeling your bathroom can be more than just cosmetic. Try a few of these things to make your bathroom more functional.
Open Shower/Tub Combo
Walk-in showers are smart for multiple reasons. If someone in your house has difficulty getting into a traditional shower, it just makes sense.
Take this function one step further by adding unframed or thin-framed glass shower doors to your open or walk-in shower.
If you have enough room, consider placing a clawfoot bathtub or soaker tub inside the shower space. Now, you have a tub/shower combo encased in classic, frameless glass doors.
It will add a look of simplicity, class, and elegance to your bathroom. Open tub/shower combos are a great way to make a smaller bathroom seem larger.
Tile Patterns Anywhere
Tile patterns can make or break your bathroom remodel. Black and white patterns are a timeless classic. Geometric patterns with pops of color are a great way to tie several components of your bathroom together.
Tiling the floor of a smaller bathroom can be tricky. Always check with a remodeling service to see what kinds of patterns they recommend.
Are you dealing with a large bathroom? Lucky you! Play around with big significant patterns on your tile or vinyl tile flooring.
Tile isn't just for the floor. Carrying a shower floor tile pattern to one wall of the shower is eye-catching. Even a simple vanity backsplash tile update goes a long way.
Don't Be Afraid of a Little Demo
Consider removing dropped ceilings.
You may have beautiful beams you can refinish or cover with wood to give a whole new look.
Knock out load-bearing walls to open up small, cramped feeling areas. Adding a decorative brick archway is a great way to open up an area without sacrificing all walls of the room.
Be Picky About Panelling
When in doubt, rip it out. Outdated paneling takes so much visual appeal away from your home; if it can't be painted, rip it out.
Shiplap
Paint existing paneling white
Board and Batten
Beadboard
Paint existing paneling gray
Paneling can add a lot to your space when done correctly. Here are a few ideas for paneling replacements or updates.
Add On
Not confined to the walls of your home, then your dream home remodel can include an addition. Adding a story (or level) to your home can be a great way to increase square footage. Add a new bathroom, office, and bedroom to that new story.
A new sunroom is a great way to add light to your main floor. You can use it as a home office or create the perfect family gathering spot.
Maybe you're really in need of a guest space or a mother-in-law's apartment. There's no need to boot your kids out of their rooms when Grandma comes. Build your mom or inlaw their own space at your home.
Grandma's room could double as a den or home office when she's not staying there.
Home remodeling services you hire will help you decide what kind of addition will best fit your needs.
The Land Down Under
Let's talk about your basement for a minute. Is it finished? Do you love it?
Your basement shouldn't be the place where exercise equipment goes to die. It should be another functional living space.
Many old house renovations exclude the basement because it's deemed as less important. A basement remodel should go beyond replacing a water heater or furnace. Sprucing up the basement adds value, beauty, and function to your home.
Give your basement a new life by working with your professional contractors. Low pile carpet is great for basement floors. If you have chronic water problems, consider painting the floor with an epoxy treatment.
Home Remodeling for All Your Needs
Now that you know some of the best home remodeling ideas around, it's time to get to work! Whether you're looking for a few easy upgrades or want to redo your home from top to bottom, there's no shortage of amazing ideas. 
If you're done Googling "home remodelers in my area" and are ready to work with the best, contact us today. Greco remodeling does everything a homeowner could ask for, from an exterior home remodel to a complete interior overhaul.
Reach out to us today and let's get you started with a fast, easy estimate. Your dream home is just a click away!